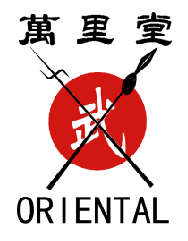 NINGBO ORIENTAL MARTIAL ATR EQUIPMENT COMPANY SPECIALIZES IN MANUFACTURING ATHLETIC EQUIPMENT FOR TAEKWONDO,Karate.
ESTABLISHED IN 2005,OVER THE YEAS,UNDER THE PRINCIPLE OF"DEPENDING ON SCIENTIFIC MANAGEMENT,MAKING QUANLITY PRODUCTS,KEEPING ROGRESSING,MEETING COSTOMERS'NEEDS COMSTANTLY"OUR COMPANY HAVE ESSTABLISHED BUSINESS RELATIONS WITH MANY WORLD FMOUS BRANDS SUCH AS SHUREIDO,TOKAIDO.OUR PORDUCTION ARE VENDED TO OCCIDENT,EUPOPE AND AMERICA,JAPAN,KOREA,SOUTHESAT ASIA,ETC.AND RECEIVED THE ADMIRATION FROM CONSUMERS.
OUR COMPANY ALREADY HAVE BECOME ONE OF THE PARTNERS OF CHINA KARATE ASSOCIATION.HAVE BEEN ASSISTING THE ZHEJIANG TAEKWOND ASSOCIATION IN FULLY COOPERATION WITH EQUIPMENT PARTNER FOR PEOFESSIONAL TAEKWONDO AND KARATE COMPETITION.